Kasdārzā is a traditional Latvian folk game, where participants form a circle ("the garden") and chant, while one of them ("the little bee") has to navigate between them ("dart in and out among the foliage"). When the chant stops, Little Bee changes places with the player next to him/her and everything starts all over again.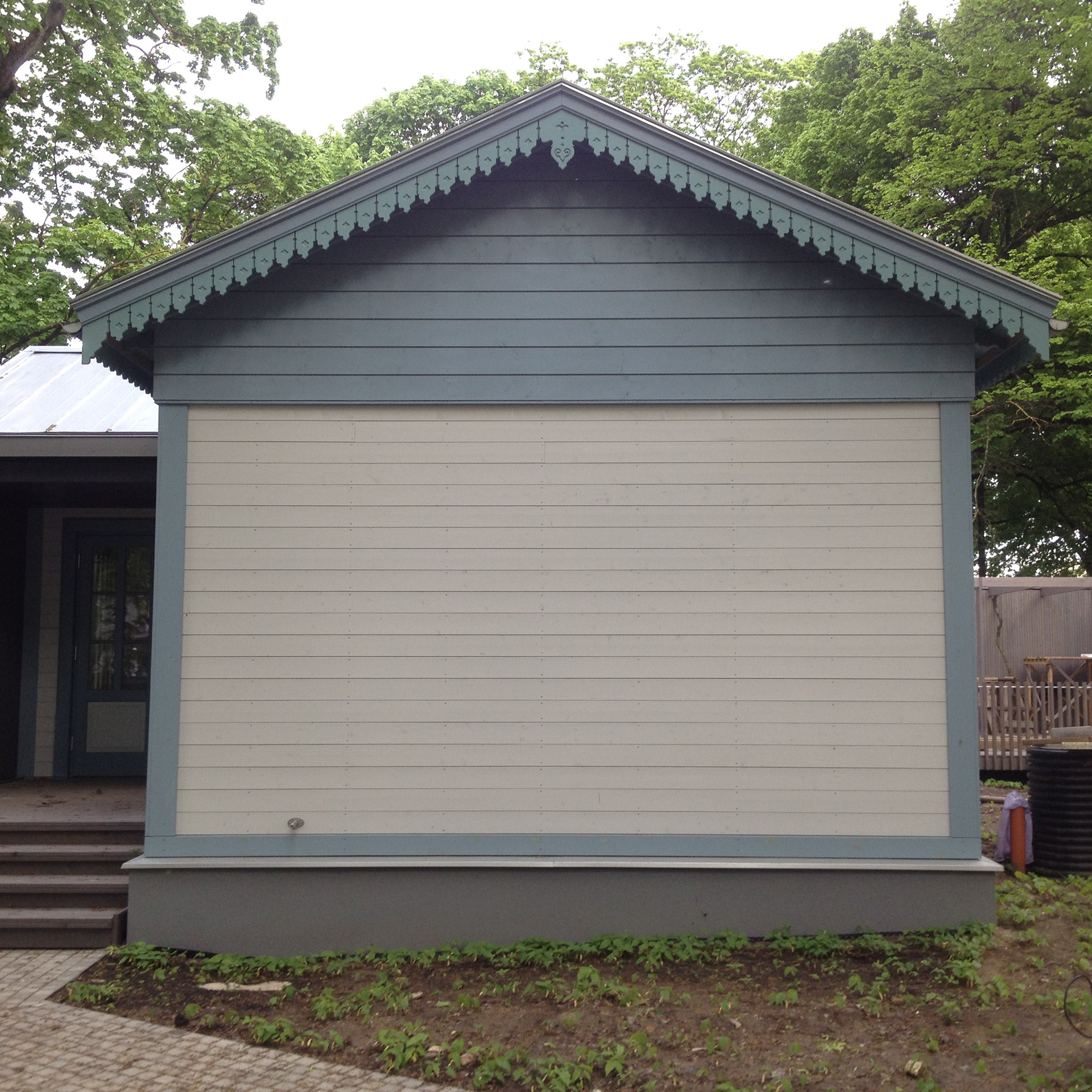 The restaurant occupies the historic Chief Gardener's Lodge on the side of the Riga City Canal, a very scenic location surrounded by lush greenery. Hence the allusion to the garden and the game. The wooden wall of the lodge was a given, so I tried to reflect the motions of the Little Bee by intertwining the lettering with the planks of the wall.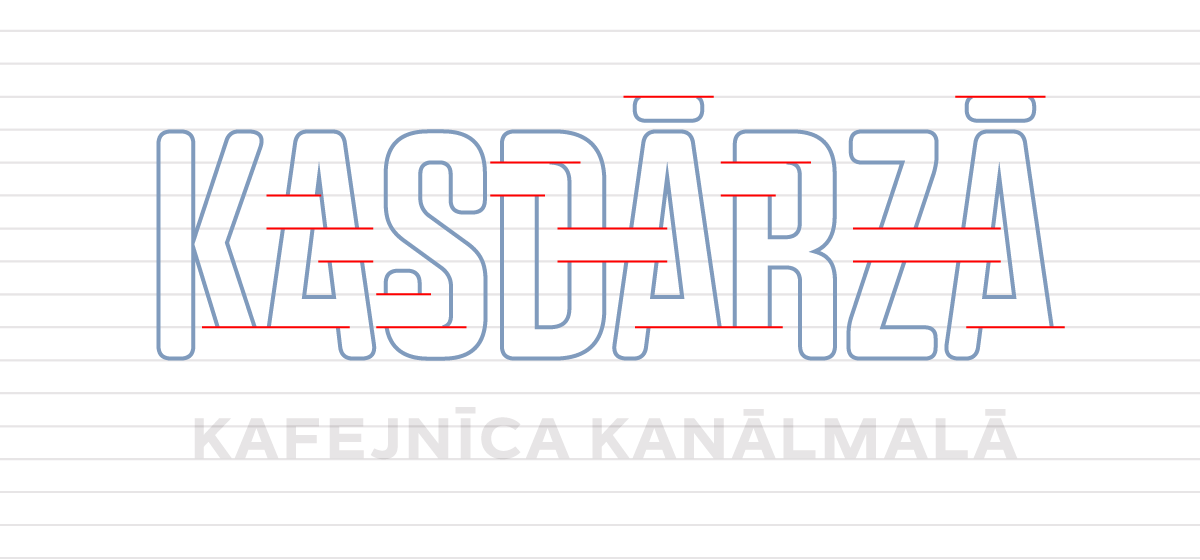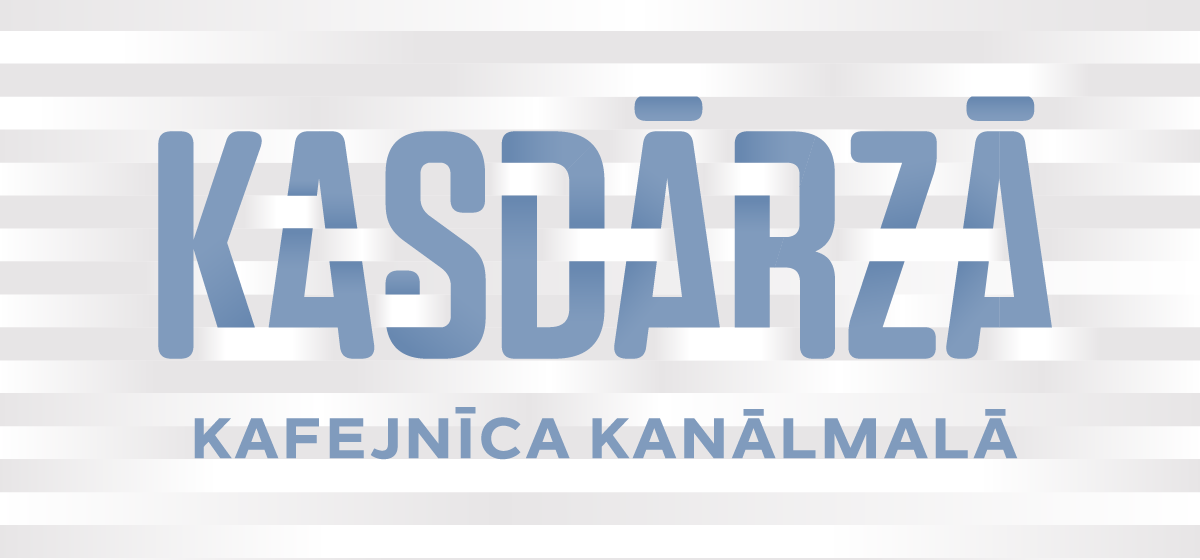 Beside the great food and vast outdoor terraces, the main Kasdārzā attraction in the summer are numerous live music concerts and daily DJ sets from local and international artists, some of them quite famous. Here's an exaple of a season's programming and posters (2018).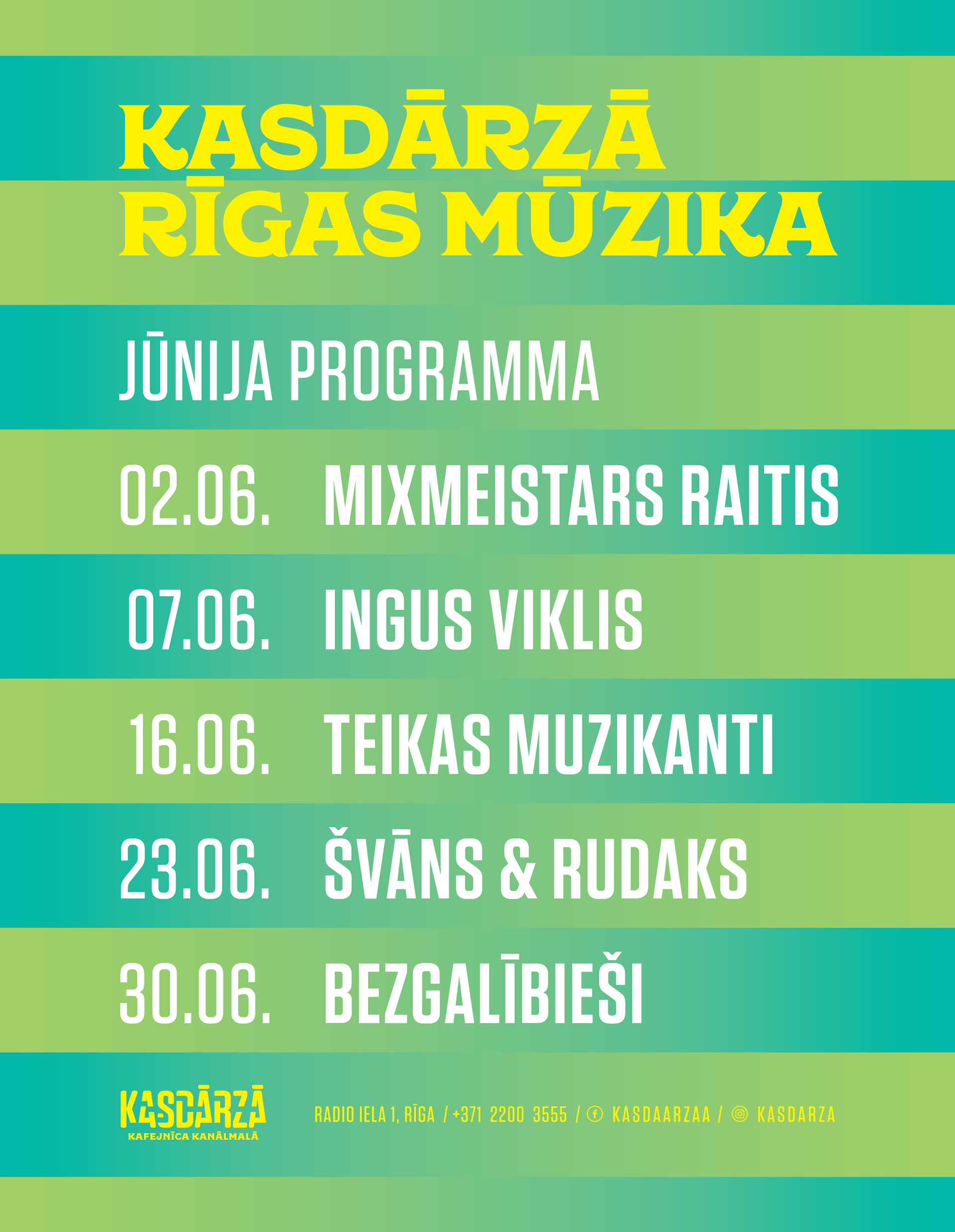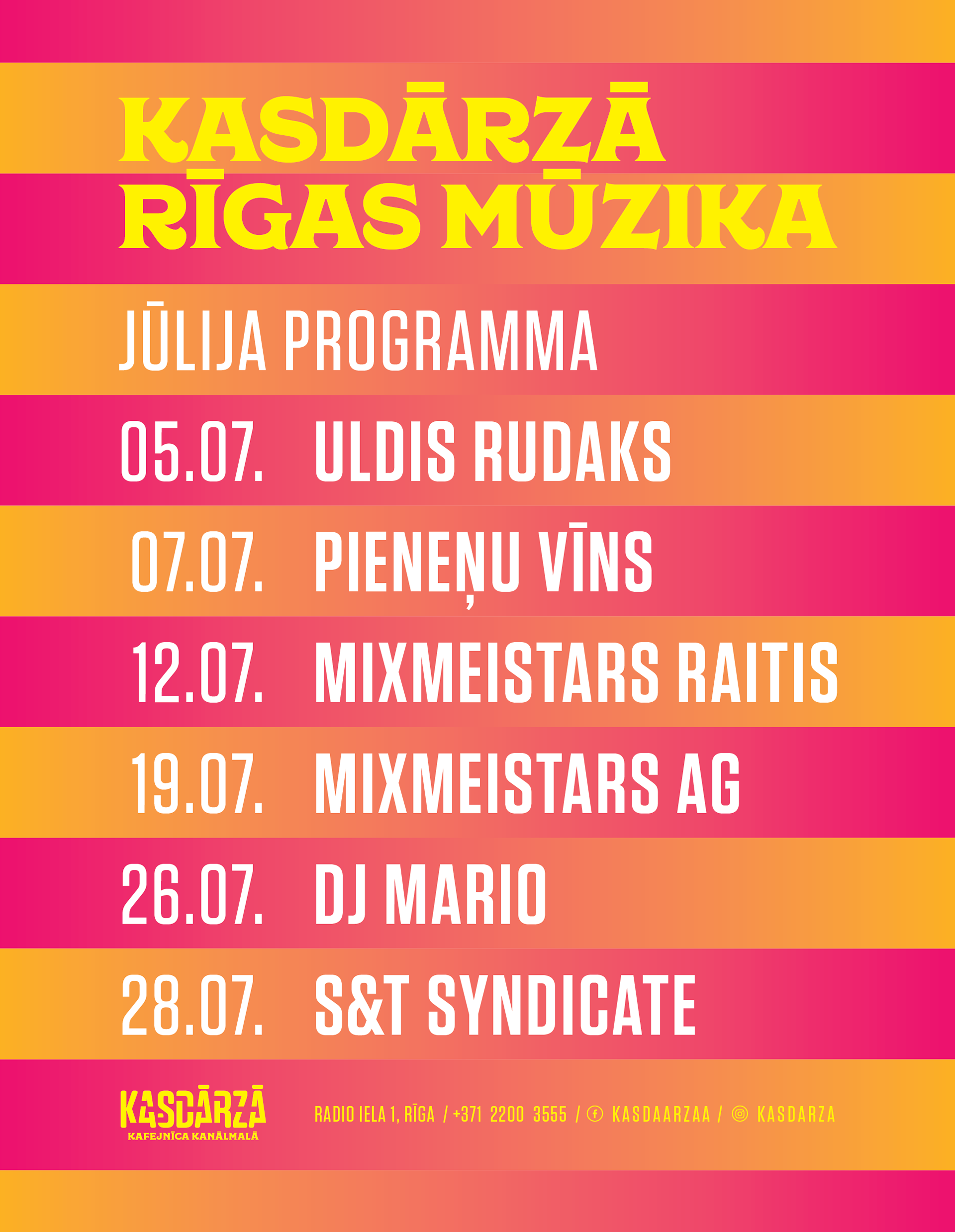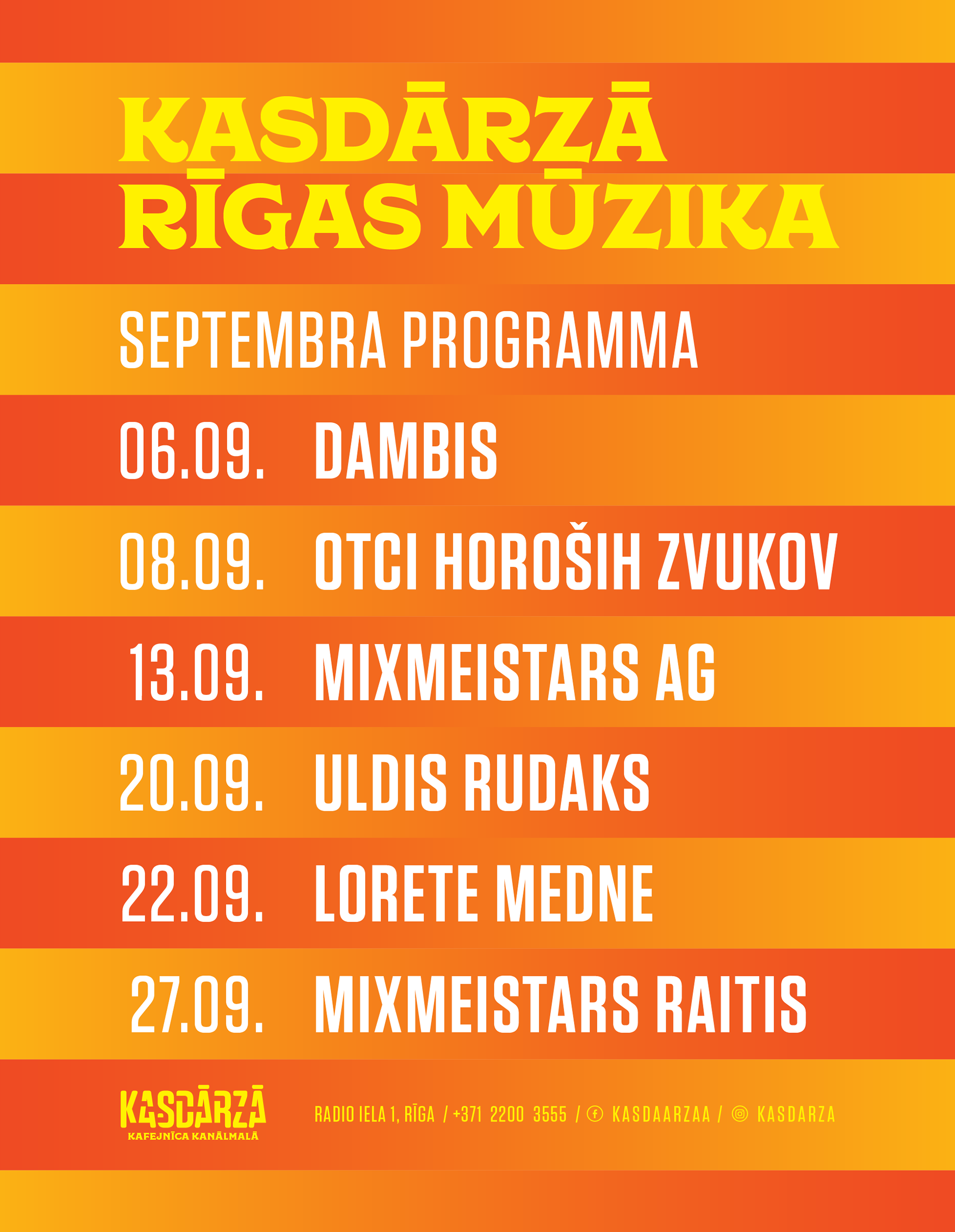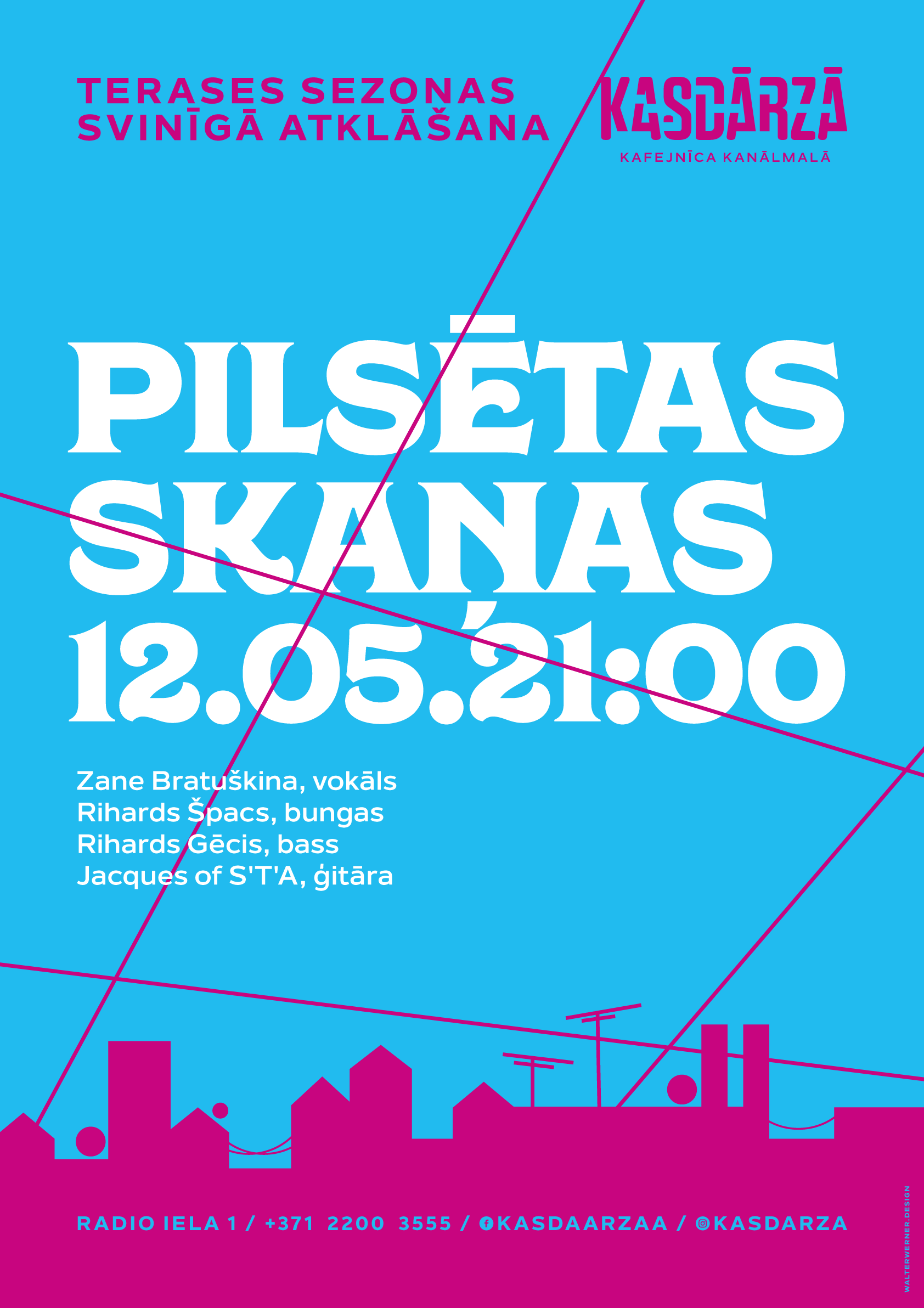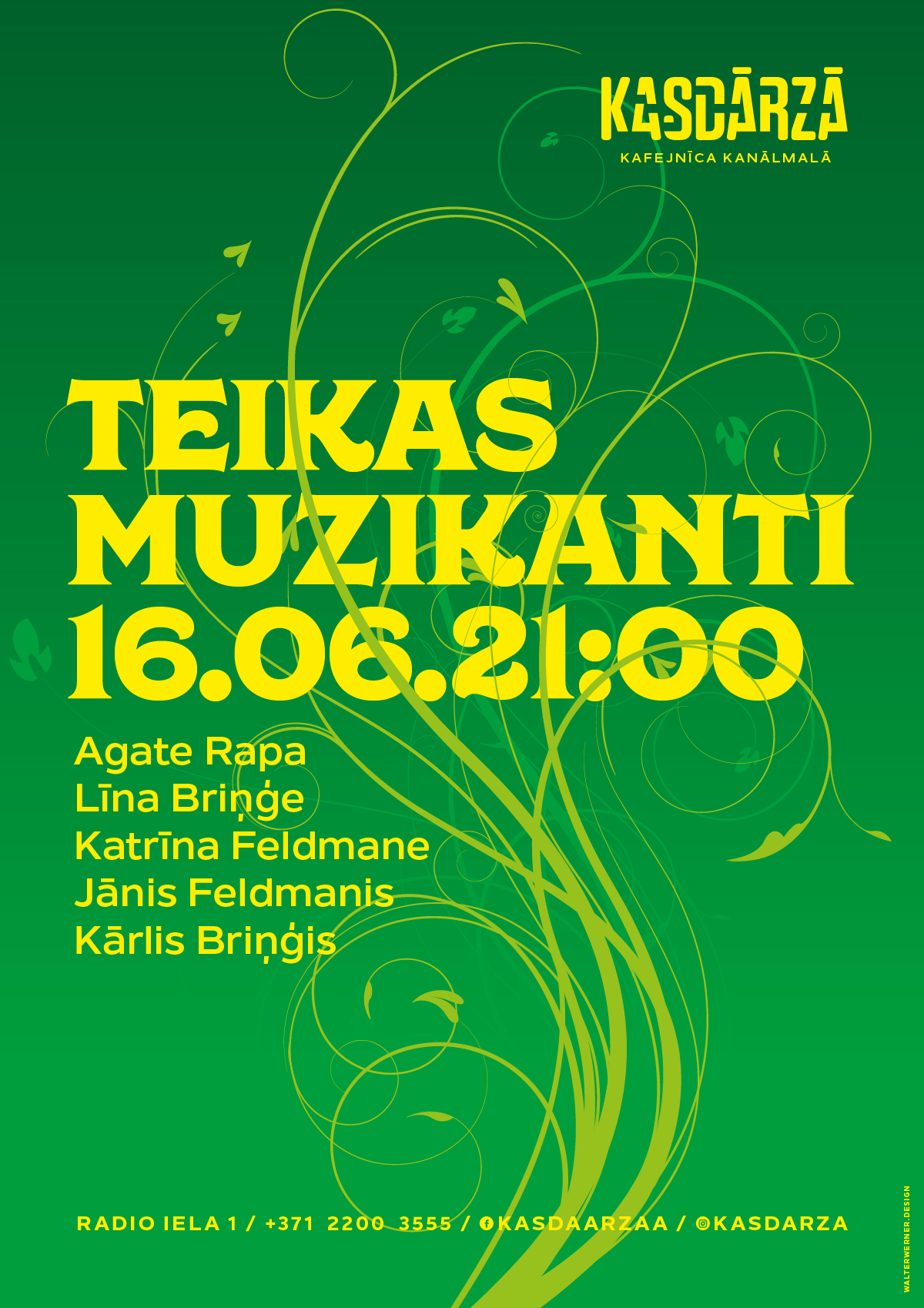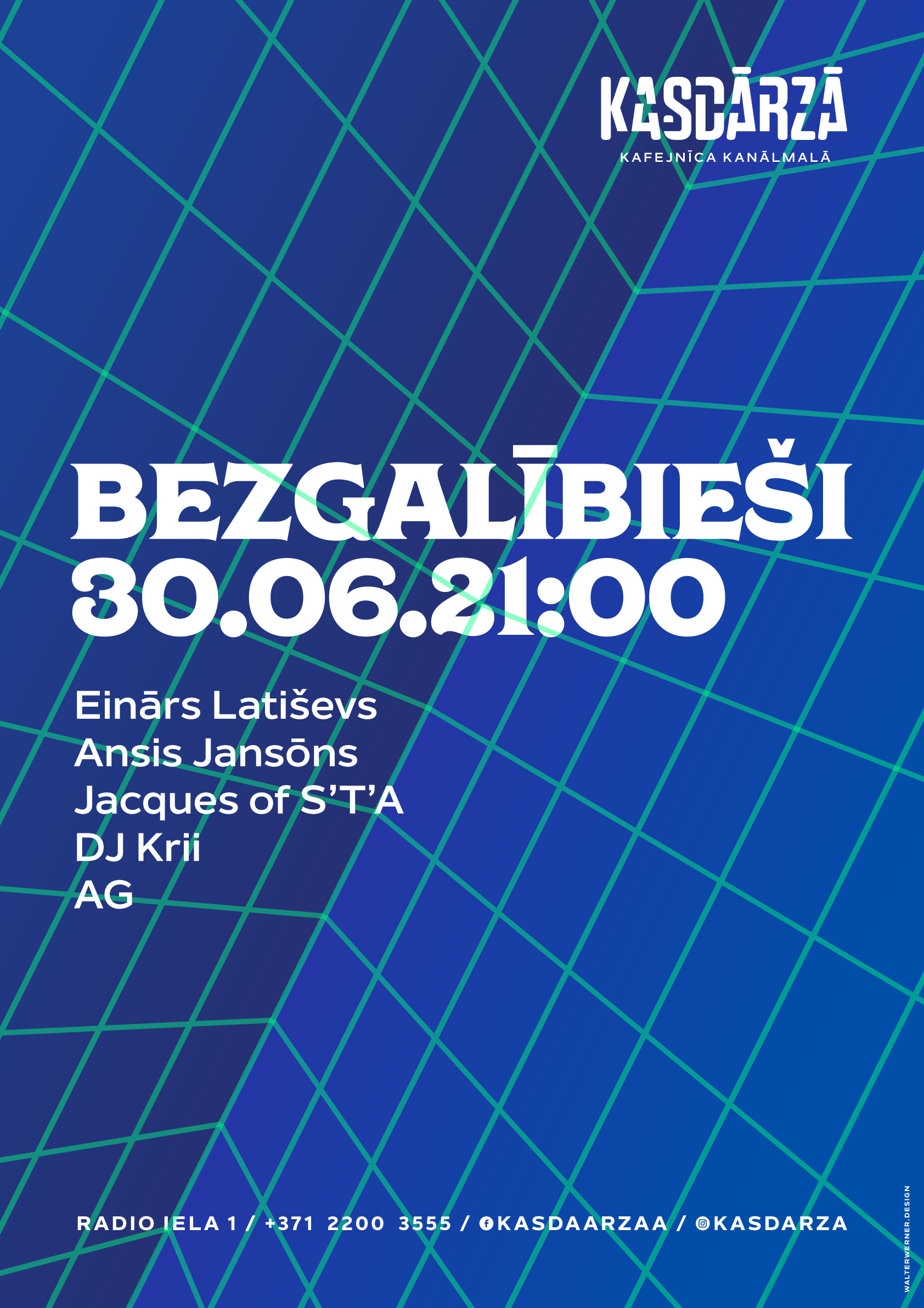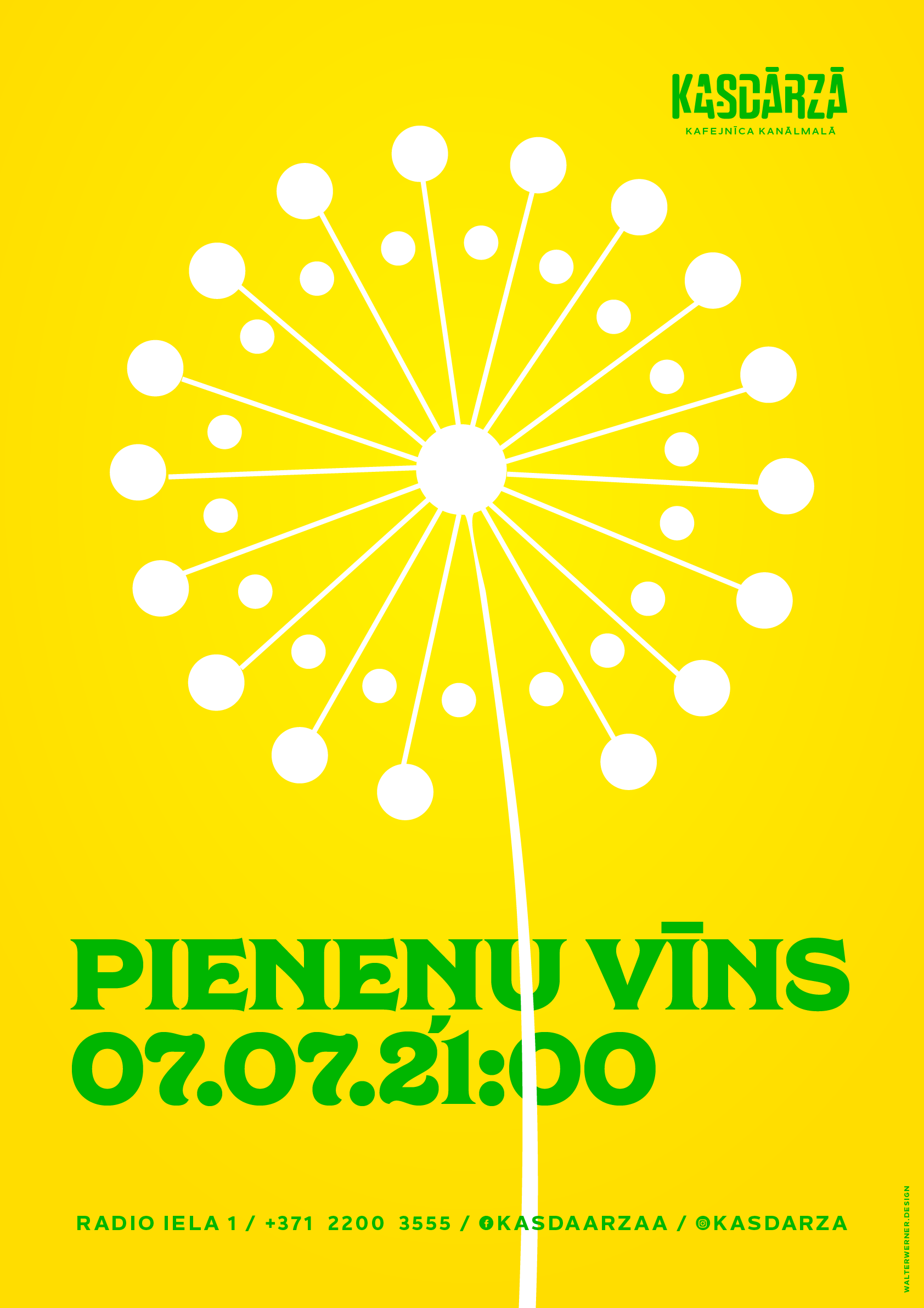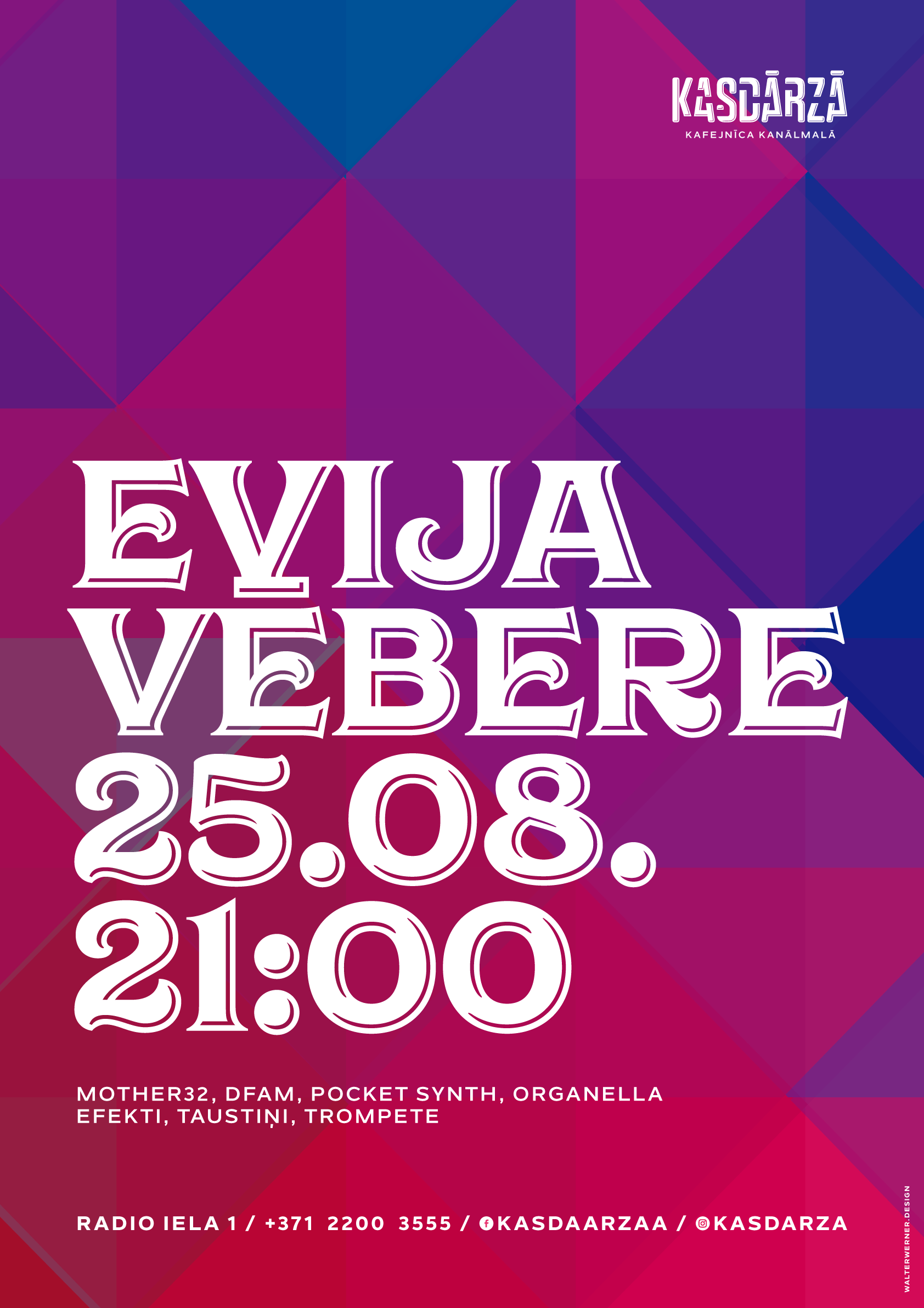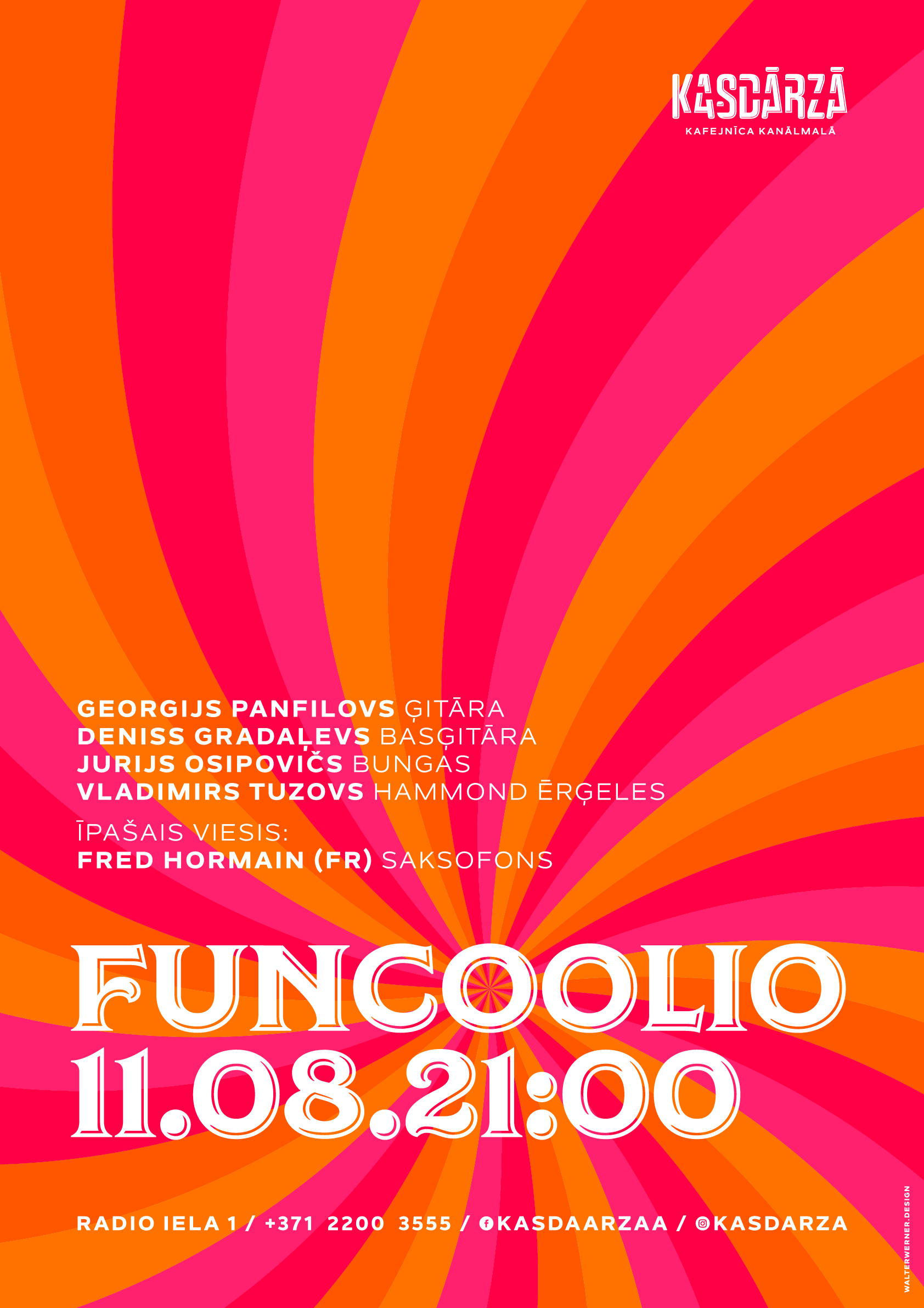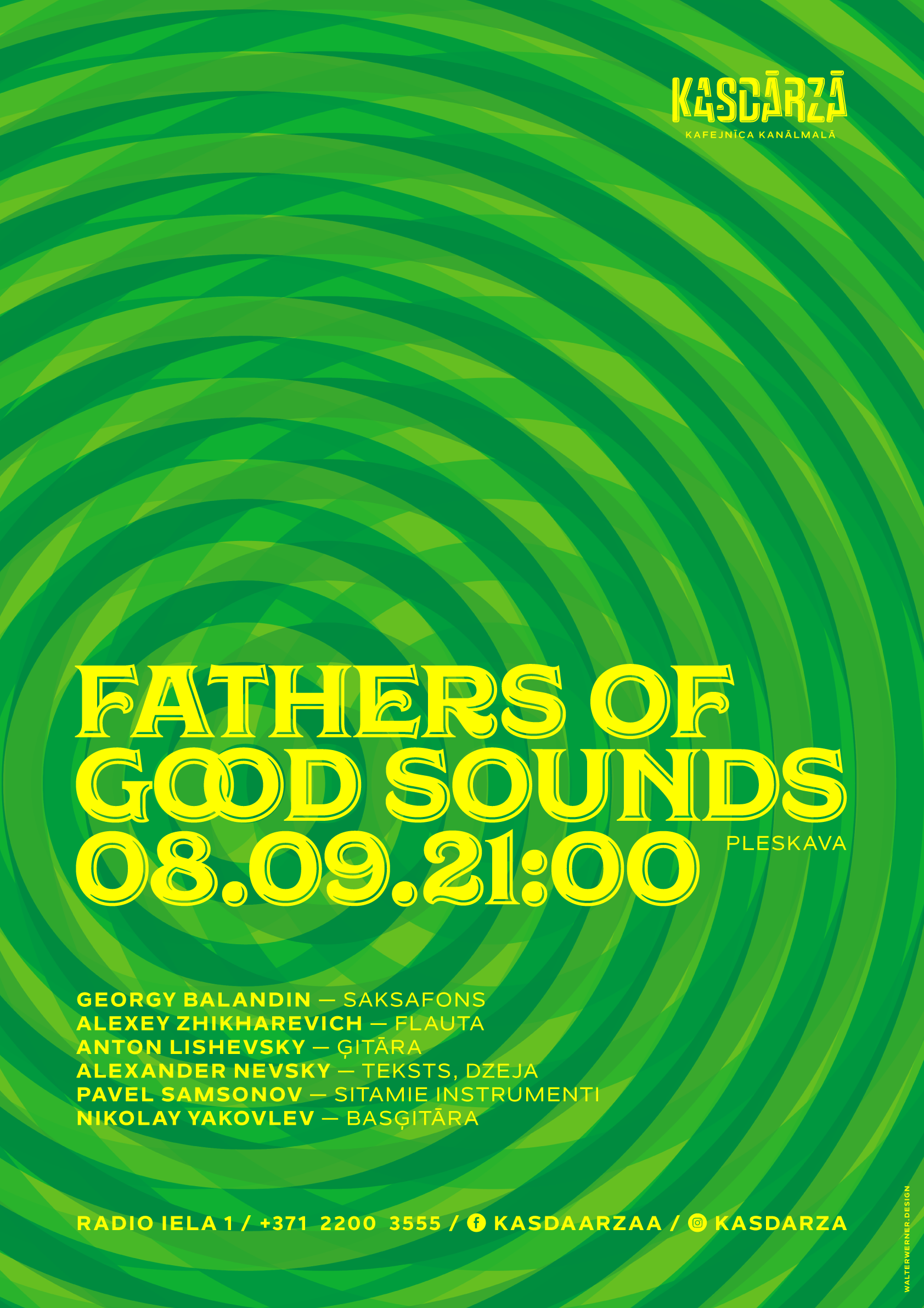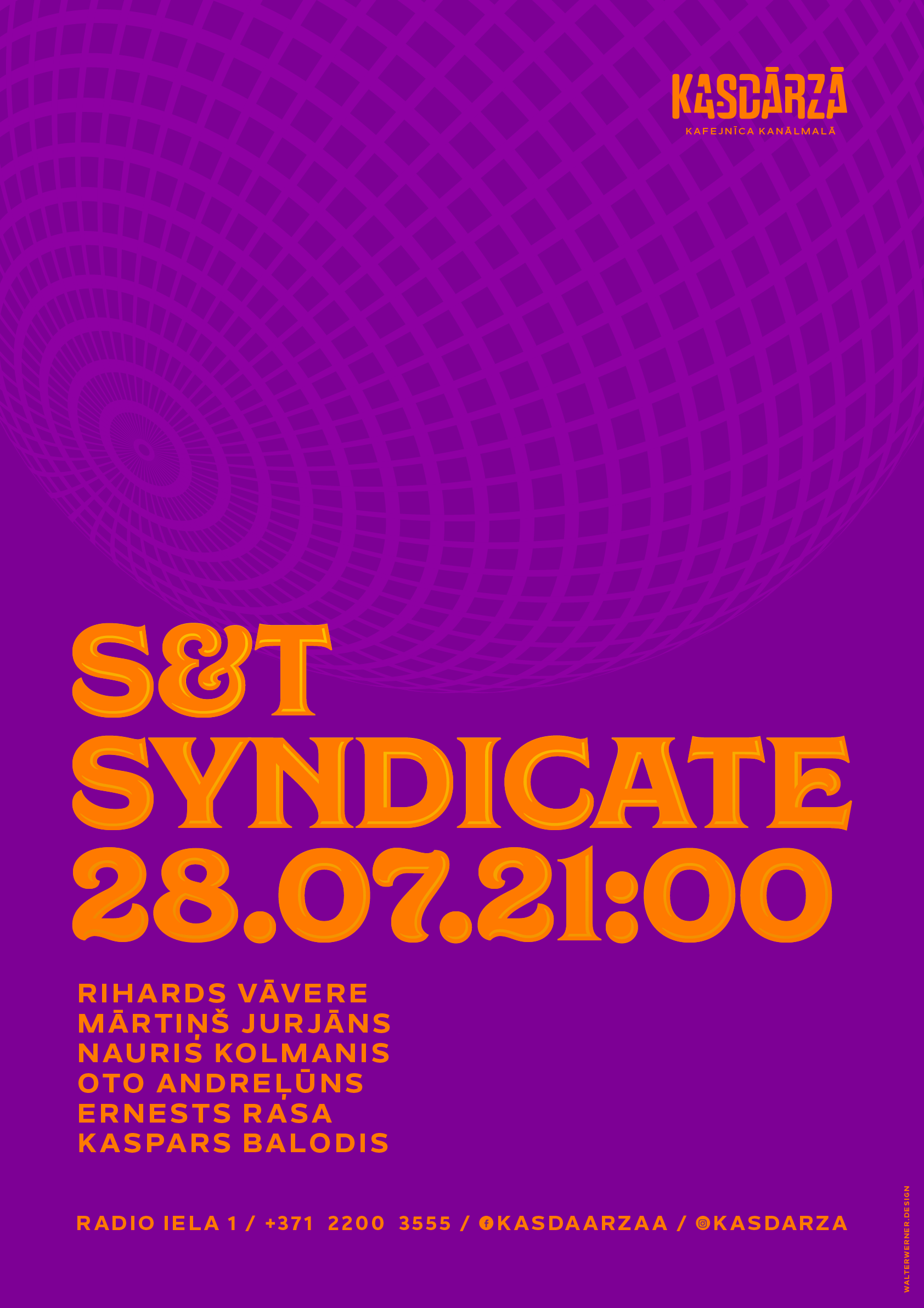 For all sorts of purposes, from tents to cover outdoor bars in winter or adornments for a bicycle-rikshaw to backgrounds on menus and cutting boards, I have devised a cucumber flower pattern.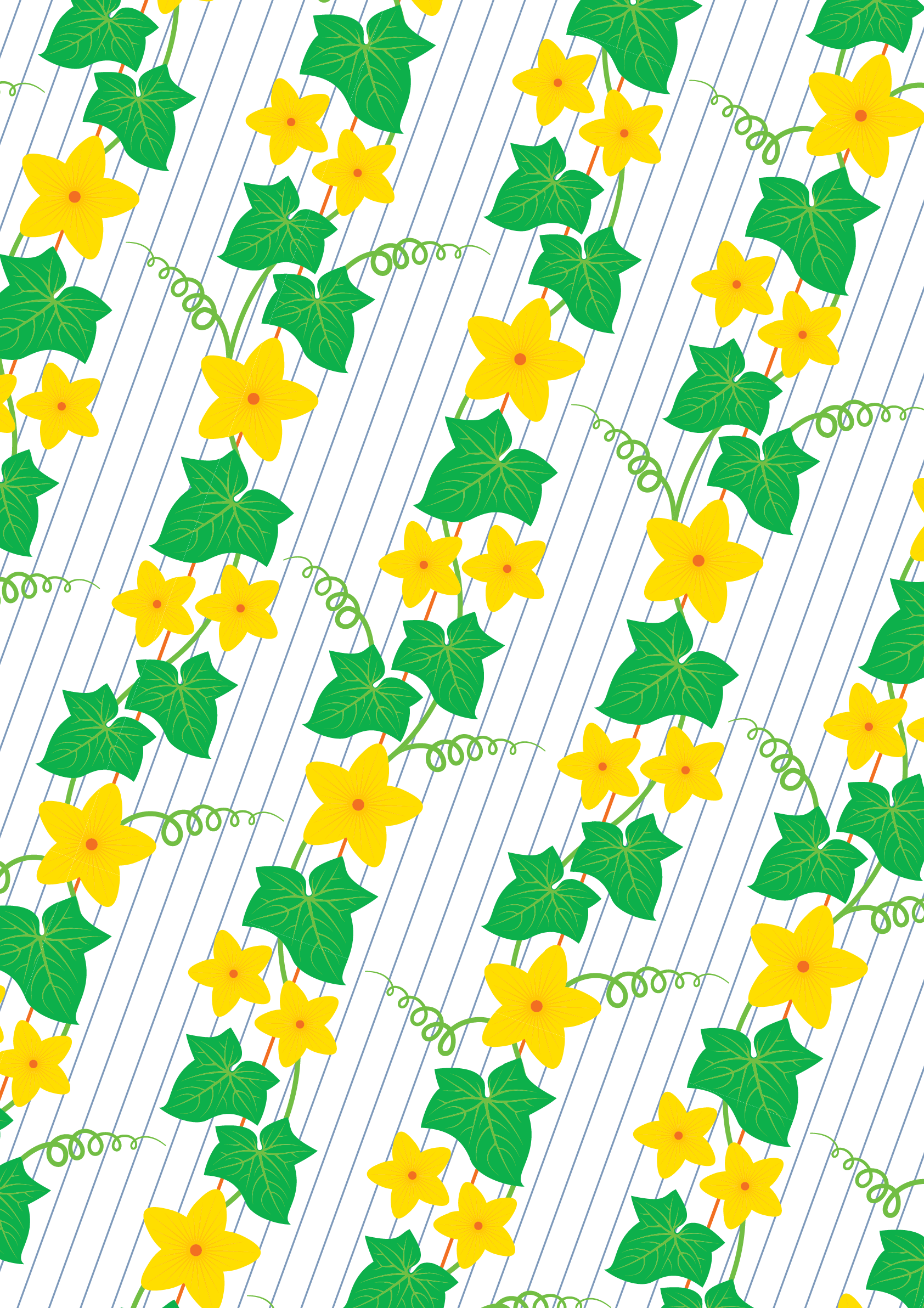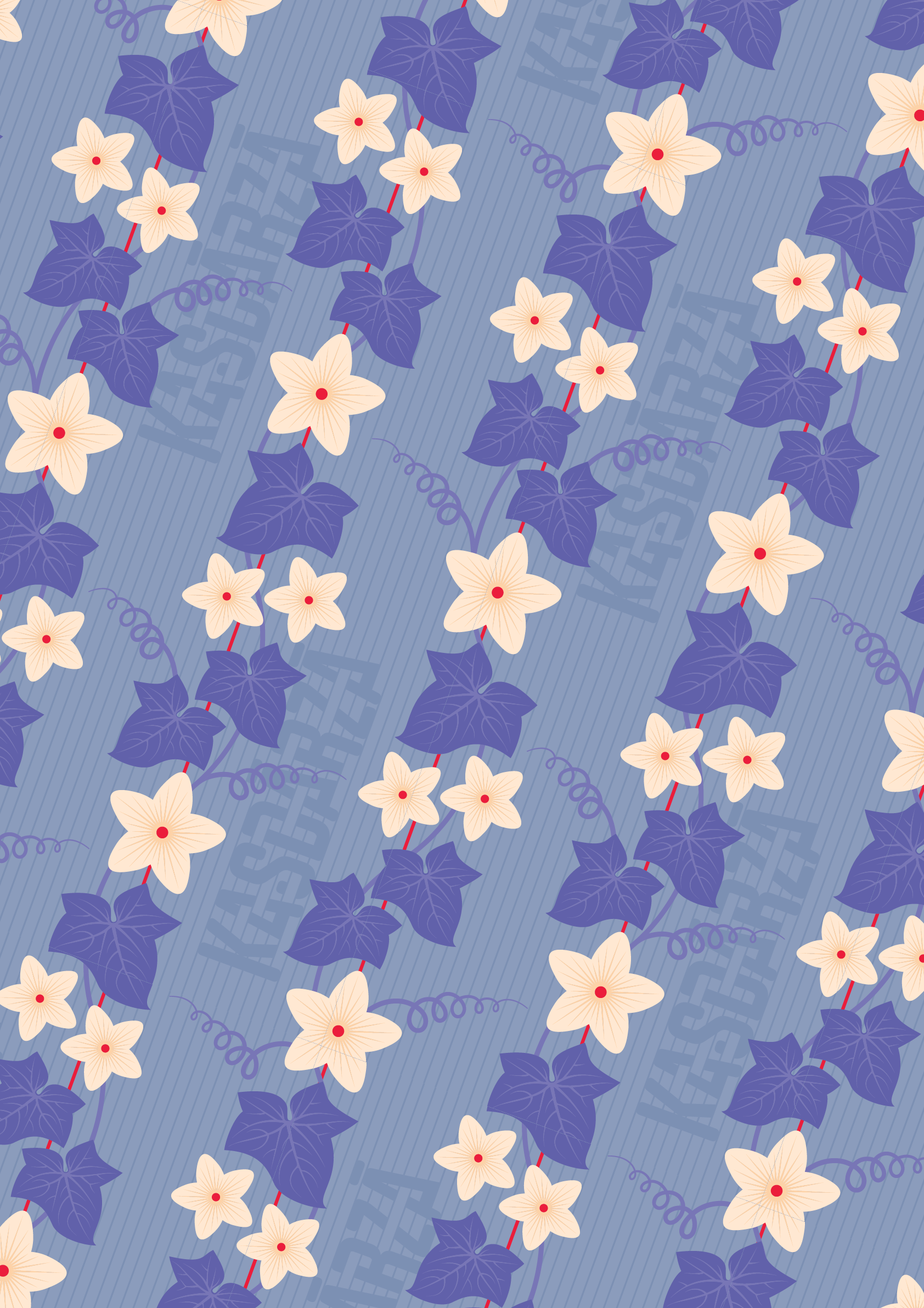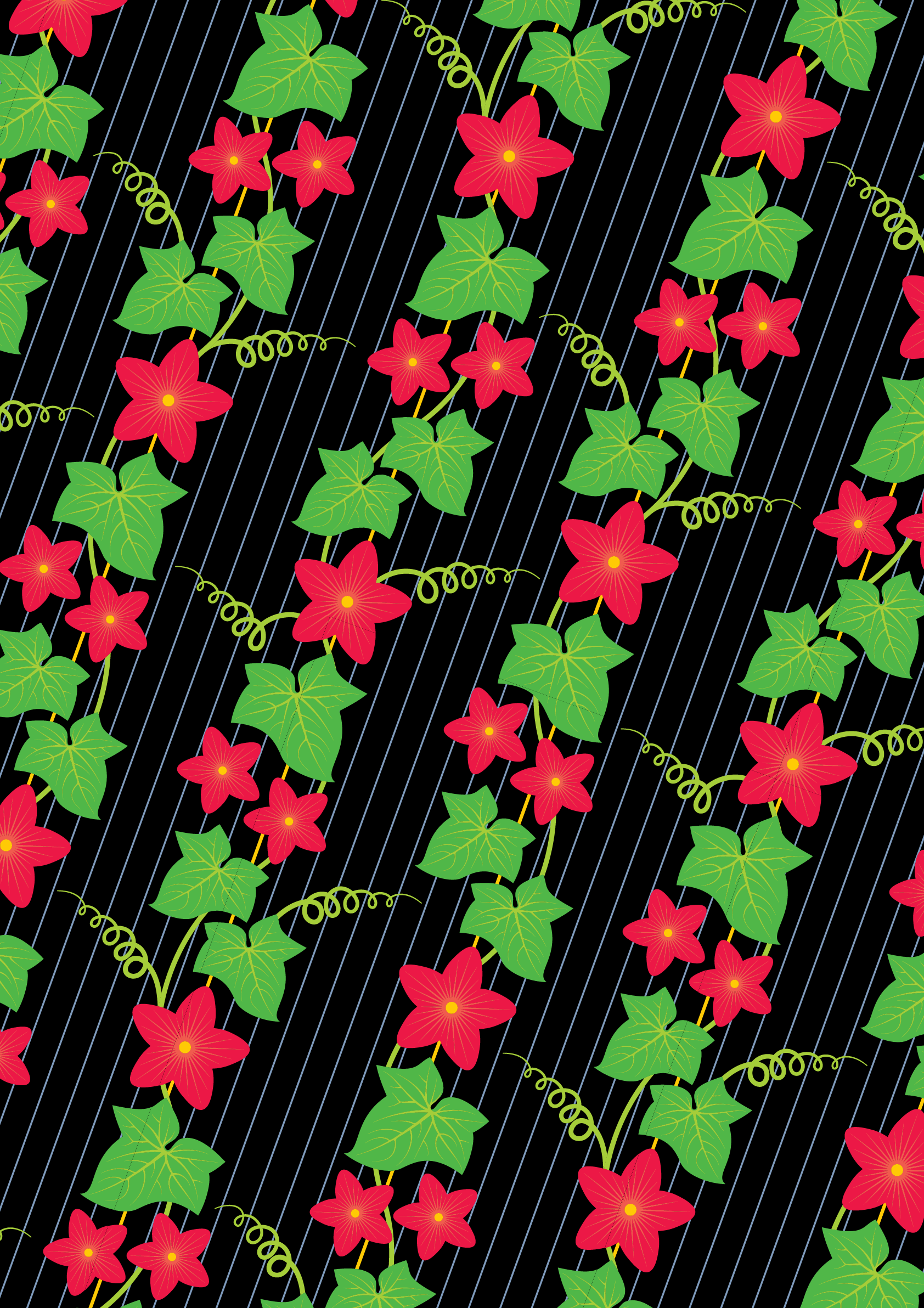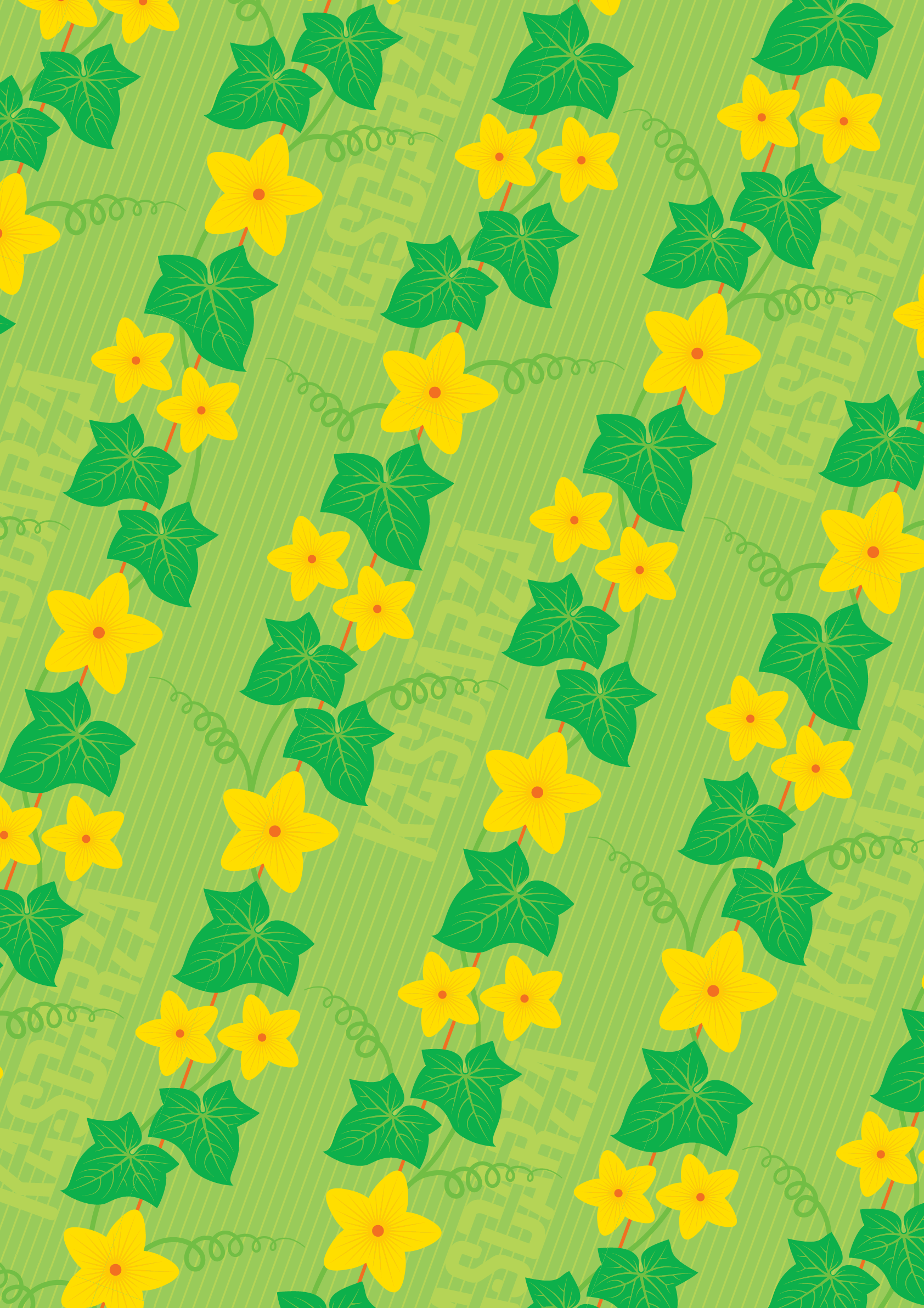 Yes, I do plenty of menus and the odd advertising in some city guide or flyers to be handed out to tourists.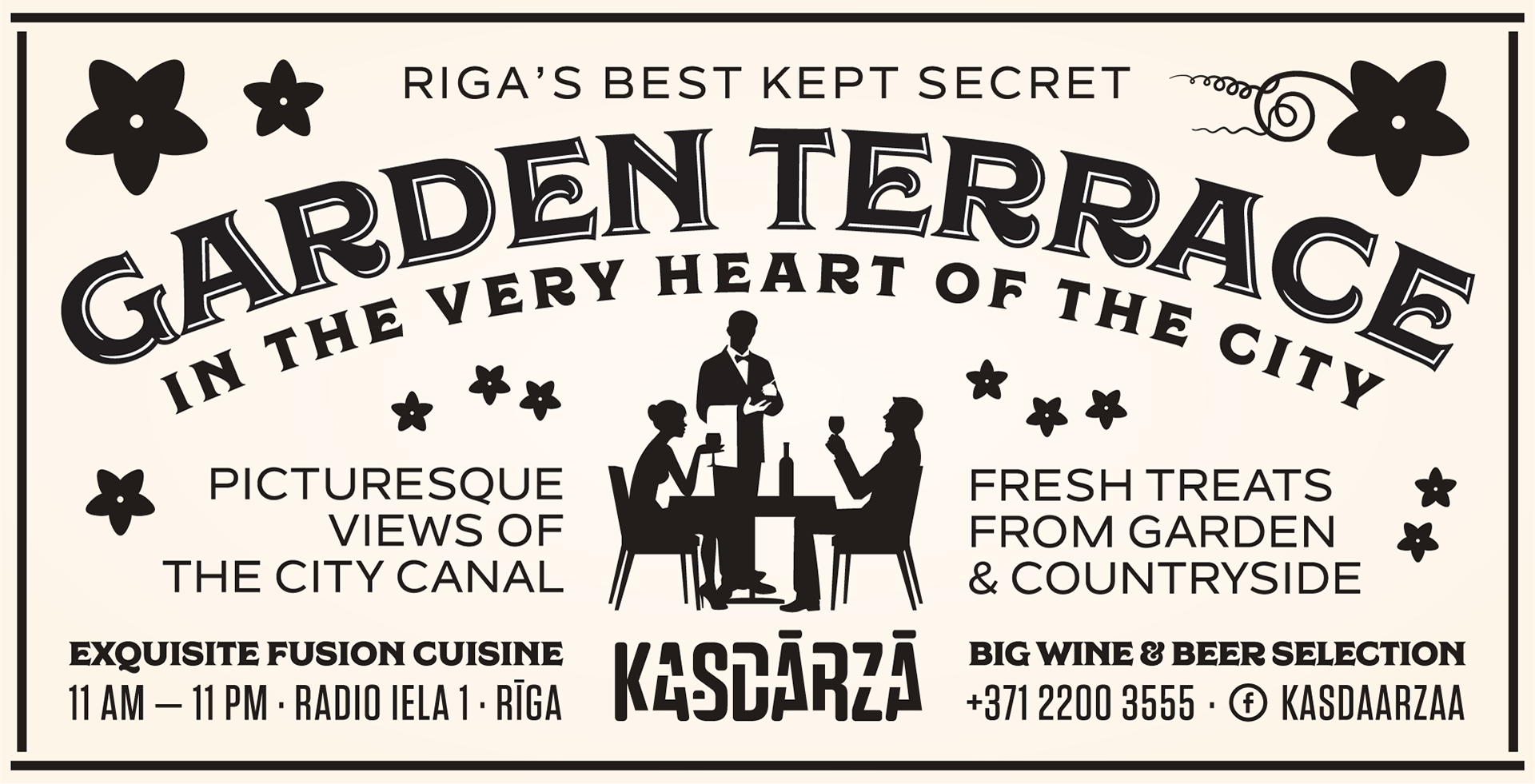 Sometimes they even publish their own newspaper.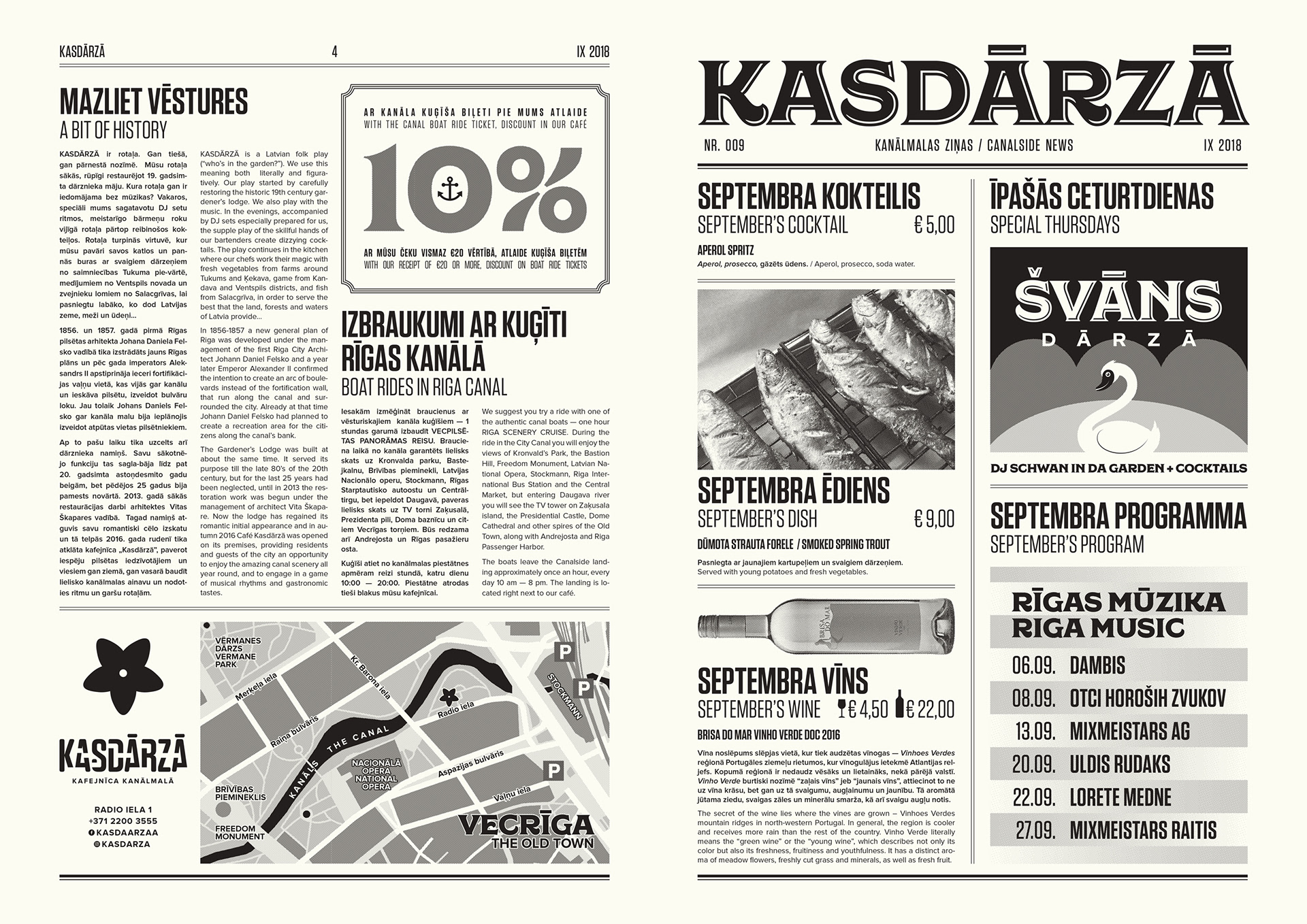 Be sure to check the place out if you happen to be in our parts.