Riga International Fantasy Film Festival took place 4 times in 2003 – 2009. Each time I had the privilege to be their official graphic designer. It was incredible fun and this is still some of my most favourite work to this day. Each year the festival covered a specific genre, signified by a specific colour — in 2009 it was Thriller and "panic pink", the blue one was Mystery, the green was Sci-Fi and it all began in 2003 with Horror in purple. All of the paper stuff was done in two-colour print.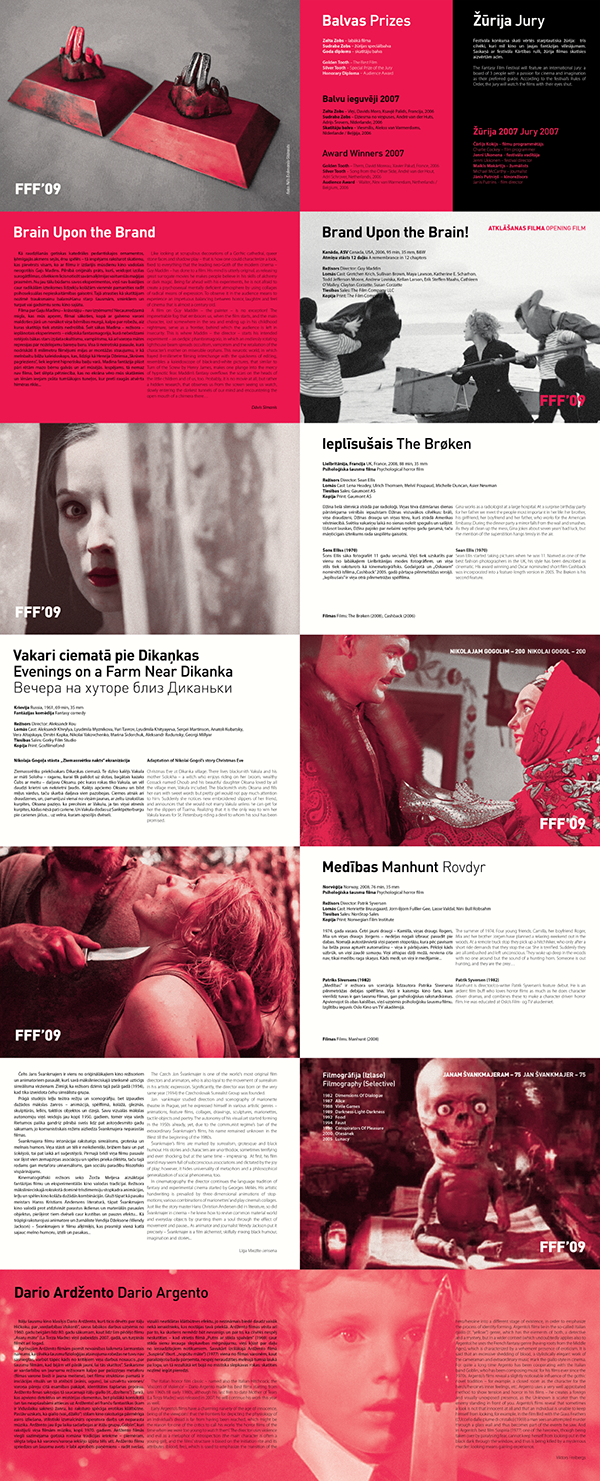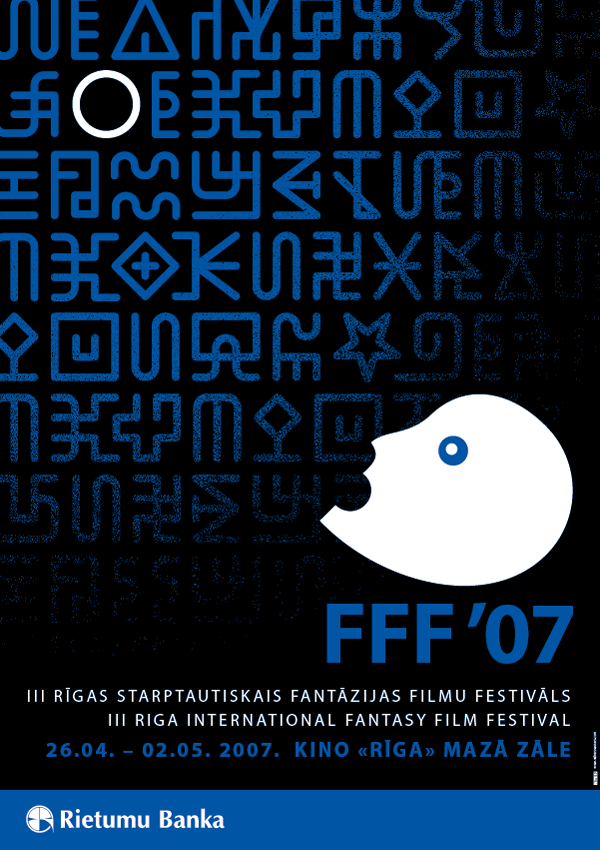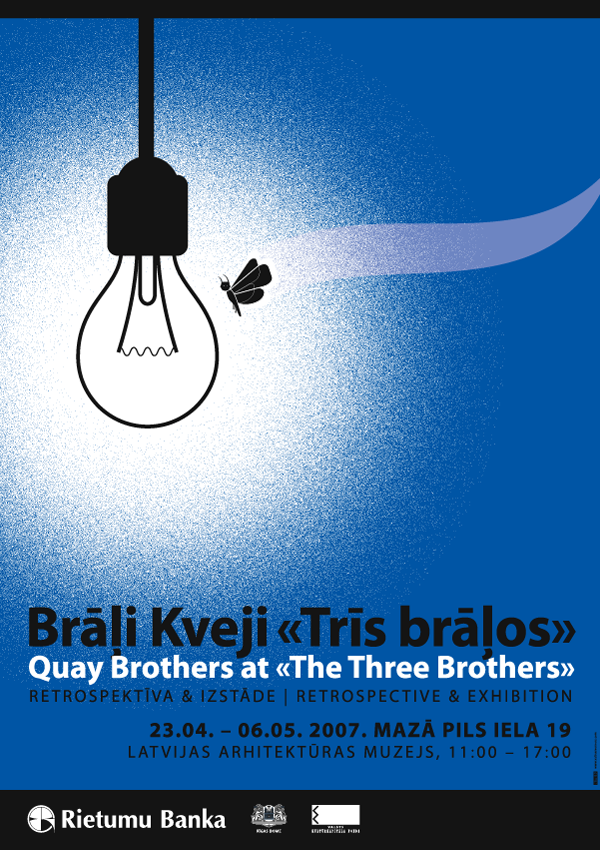 As a part of the festival, in 2007 we had an exhibition of film sets by the famous
brothers Quay
, alchemists of the stop-motion animation. The moth's face is my homage to the creepy dolls they use in almost all of their films.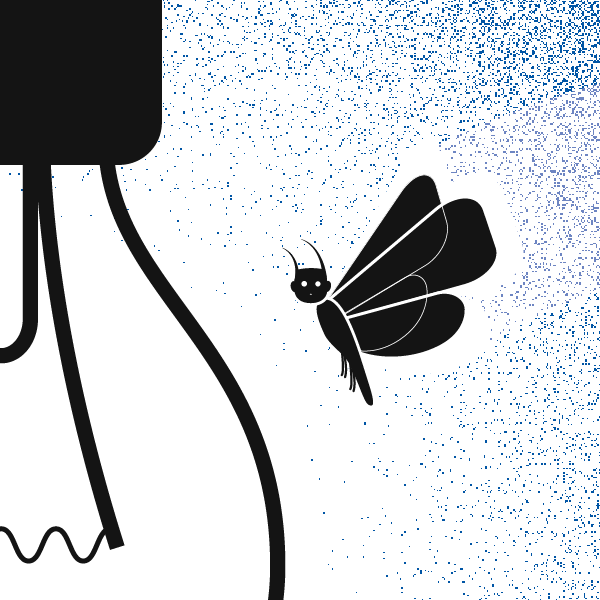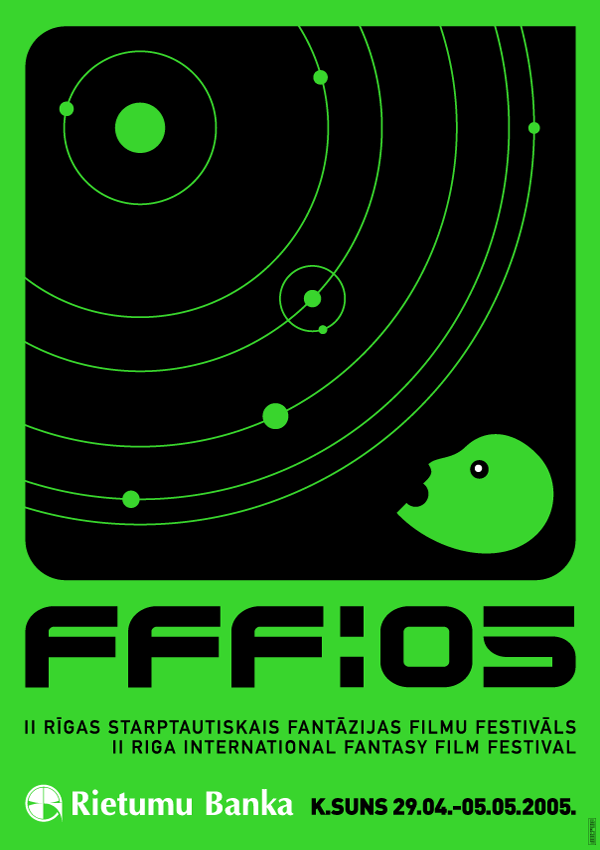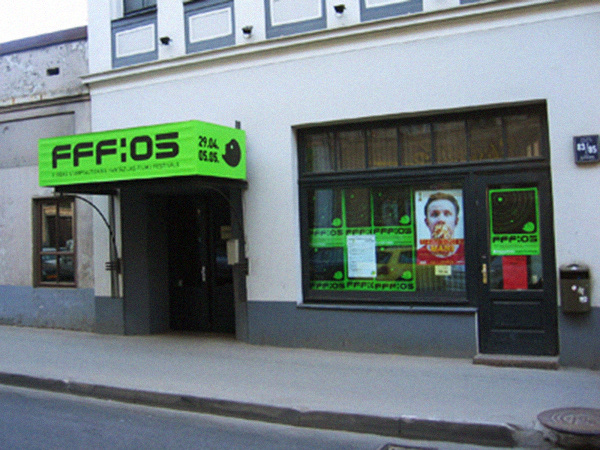 In 2005, the posters and outdoor signage was printed in fluorescent green, which looked just great. To my great disappointment it was deemed too expensive for the rest of the printed stuff.